Anglistik II: American Studies
The courses and research activities at the Department of American Studies cover a broad range of US-American literature and culture, stretching from the early American (colonial) period to contemporary culture. We connect perspectives from literary studies, cultural studies, and media studies. A wide definition of 'text', which includes written, spoken, audiovisual, and digital forms of cultural expression, helps us to explore the manifold forms and functions of culture in exchange with their socio-historic, economic, political, and technological contexts. Traditionally, American Studies has embraced a broad concept of culture, including popular culture and new media. We examine literary genres such as narrative, poetry, and drama in different material manifestations.
We regard US-American literature as embedded in evolving networks of transnational, intermedial, and socio-political processes and discourses. Literature, in this sense, shapes and is shaped by diverse cultural and social figurations as well as systems of meaning-making, from formations of identity to power relations in increasingly digital environments. The research foci of the department include literature and culture of the 19th-21st century, critical digital studies, literature and science studies, intermediality, transnational studies, gender studies, African American literature, and literature and the economy.
In our B.A. and M.A. programs, we encourage students to develop competencies in literary and cultural analysis with the goal to independently and critically analyze, contextualize, interpret, and reflect on phenomena pertaining to US history and culture as well as their transnational implications in a global information age.
Verstorben Prof. Dr. Herwig Friedl (1944-2022)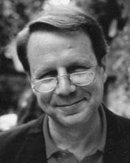 Herwig Friedl war während seiner über 20-jährigen Dienstzeit an der Heinrich-Heine-Universität einer der beliebtesten Professoren der Philosophischen Fakultät und hat sich durch sein herausragendes Wirken in Forschung und Lehre die große Wertschätzung des Kollegiums und der Studierenden erworben. Als Prodekan und Dekan sowie als mehrfacher Geschäftsführender Direktor des Instituts für Anglistik und Amerikanistik (damals Anglistisches Institut) hat er wesentlich zum heutigen Profil der Fakultät beigetragen.
Herwig Friedl hat nicht nur unzählige Studierende geprägt und begeistert, er hat auch die American Studies maßgeblich beeinflusst sowohl durch seine Forschung als auch durch den akademischen Nachwuchs, den er ausgebildet hat. Durch seine internationale Publikations- und Vortragstätigkeit hat er großes Ansehen innerhalb und außerhalb Deutschlands und Europas erlangt. 1986 wurde er als jüngster Professor der Universität Heidelberg für die außerordentliche Qualität seiner wissenschaftlichen Leistung mit dem Förderpreis des Deutschen Hochschulverbandes ausgezeichnet. Seine Forschungsprojekte wurden mehrfach durch die DFG gefördert. Forschungsaufenthalte als "Fellow" an der Cornell University und der Yale University markierten seinen Weg ebenso wie seine wiederholte Arbeit als "Visiting Scholar" am Center for the History of American Civilization der Harvard University.
Seine Forschungsschwerpunkte waren die amerikanische Literatur- und Geistesgeschichte des 19. und 20. Jahrhunderts, besonders der transatlantische literarisch-philosophische Dialog zwischen den USA und Europa, die amerikanische Lyrik sowie die vergleichende Analyse amerikanischer Malerei und Dichtung. Darüber hinaus betrachtete Herwig Friedl die US-amerikanische Kultur auch in Bezug auf asiatische Traditionen in Religion, Philosophie und Lyrik. Seine Monographie Thinking in Search of a Language: Essays on American Intellect and Intuition (2019), stellt eine summa seiner Forschung dar.
Herwig Friedl verstand sich zuallererst als scholar im Sinne Emersons, als "Man Thinking." Seine Forschung war von Anfang an davon gekenn­zeichnet, nicht in Dichotomien, sondern in Differenzen, in Übergänglich­keiten und dialogischen Nachbarschaften zu denken. Geleistet hat er über viele Jahre hinweg die sukzessive Auffächerung einer amerikanischen, einer transatlantischen und einer transpazifischen Ideengeschichte, die er in zahl­reichen Veröffentlichungen identifiziert, nachgezeichnet, analysiert und interpretiert hat.
Dabei sah Herwig Friedl den amerikanischen Transzendentalismus und insbesondere Ralph Waldo Emerson als Beginn einer Deutungstradition, die auf den amerikanischen Pragmatismus und die Prozess­philosophie hinausgewirkte, auf die Lyrik von Whitman, Dickinson und Wallace Stevens, auf die Innovationen von so bahnbrechenden Autoren wir Henry James und später Gertrude Stein – in seinen geschichtsphilo­sophischen Implikationen sogar auf Nietzsche. Für seine kontinuierliche und innovative Auseinandersetzung mit Ralph Waldo Emerson, den er besonders geliebt hat, erhielt Herwig Friedl 2021 den Distinguished Achievement Award der Emerson Society.
Herwig Friedl wird für viele, die ihn gekannt haben, immer ein Vorbild bleiben – als eine außergewöhnliche und einzigartige Persönlichkeit, die ihre Gesprächspartner inspiriert und beständig ermutigt hat.
Herwig Friedl ist nach schwerer Krankheit im März gestorben. Unser herzliches Beileid gilt ganz besonders seiner Ehefrau Prof. Dr. Bettina Friedl, die ihr Leben und ihre Begeisterung für die American Studies mit ihm geteilt hat.